PACCAR original spare parts
This is a comprehensive offer of spare parts for individual models of engines manufactures by PACCAR. All the parts were engineered and manufactured in order to meet the highest standards as offered by PACCAR engines.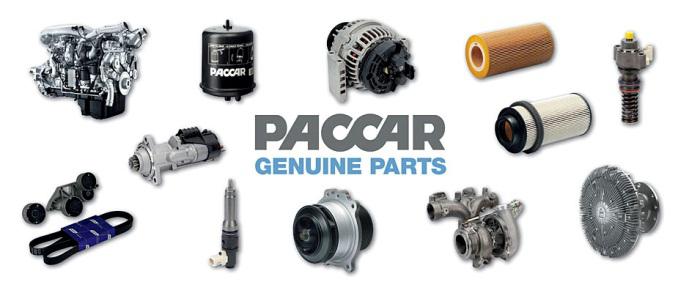 You might have noticed PACCAR brand designation on the engine of your DAF lorry. Components of that engine were also manufactured by PACCAR. Until recently they were delivered in DAF Genuine Parts packaging. This, however, has changed. Now all original spare parts for PACCAR engines are given designation PACCAR Genuine Parts.
Strengths only
Using original spare parts made by PACCAR, with their state-of-the-art technology, top quality materials and significant degree of functional integration results in high reliability and extended durability of PACCAR engines. The same also ensures higher engine efficiency. Moreover, using PACCAR original spare parts contributes to considerable fuel savings. The SMART fuel injection is applied in order to generate high injection pressure, combined with precise injection metering and with multi-point injection. All this translates into perfect combustion process with impressively reduced fuel consumption.
---
Original and substitute parts for DAF vehicles
Advantages of DAF original spare parts:
100 per cent matched to DAF lorries
Maximum durability and high performance
Reliability
Full warranty from DAF
Minimum running costs
DAF maintains an extensive network of dealerships throughout Europe, employing highly specialised staff. For our customer this means being able to contact the nearest DAF dealer at any time to order any spare parts needed. Thanks to modern systems of stock management any DAF dealer is almost always able to deliver the part as required.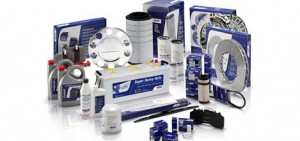 DAF also offers high top quality substitute spare parts for many components, such as engines, alternators or transmissions. These products are known as DAF original spare parts – in fact, DAF offers the broadest range of substitute products in the sector. In much the same way as DAF original spare parts, substitute parts meet the strictest quality standards. They are manufactured and tested according to standards adopted by DAF, which results in the quality of substitute parts being comparable to that of original spare parts. That's why DAF substitute parts are covered by the same warranty terms as DAF original spare parts.
---
TRP parts for trailers and semitrailers
RP programme includes any products needed for trailers/semitrailers, components for vehicle bodies as well as working materials and tools for service shops. TRP products can be regarded as extension of the existing offer of DAF Genuine Parts. TRP delivers a broad range of parts, from suspension components for trailers and axles, through loading ramps and working materials for service shops. All products available through TRP are guaranteed to meet our strictest quality standards. All the parts we sell are covered by the warranty consistent with national terms and conditions of the original DAF warranty.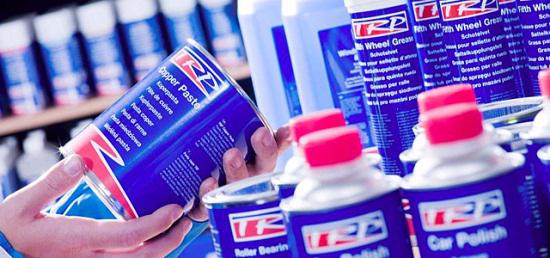 TRP offers:
Extensive range of spare parts for all brands of trailers/semitrailers for truck tractors as well as working materials for service shops – ensuring comprehensive service and supply in the field of parts;
Perfect availability of spare parts thanks to an international dealer network, thus ensuring deliveries on the day of order or one day after
Attractive price vs. quality of parts which meet the requirements for optimal vehicle operation
Highly-skilled and trained personnel in the spare parts division – the staff capable of indicating the adequate part correctly, with no second-guess
Well documented catalogue of spare parts
Extensive choice of spare parts
Competitive prices – attractive price/quality relationship
Full warranty coverage by DAF
High quality of all spare parts as standard
Complete performance of deliveries to customer